Weather damage – Intense heat, extreme weather, dust storms ….. … Your Property needs to be checked regularly, whatever the weather conditions.

Mild infestations (rodent or insect) – these are a fact of life due to the climatic conditions or the building materials used in this part of the world However, they only become a problem if they are left unchecked

Bills and mail need to be collected and paid.

Weekly, fortnightly or monthly checks. These are carried out when the property is empty. Typically, we would open the windows to air the property, check for drain leaks, check for damp, damage or insect infestations, air-conditioning settings and a host of other comprehensive services. A written monthly report including photos if necessary will then be forwarded to property owner if any remedial action is required we will advise, obtain a quote and act on the owner's authorization.

Mail collection Utilities can be paid on instruction from owner other mail will be held for collection or forwarded to owner as requested.

Garden maintenance. We have access to experienced and knowledgeable gardeners and landscapers. So whether you want your lawn mowed down or make changes to the backyard, such services will be available at reasonable prices.

Pool maintenance. Regular cleaning, chlorine ph checks and maintenance for the surrounding the pool are all essentials for good health and safety management.

Crime – although at the moment Dubai enjoys a very low crime rate, empty properties are vulnerable. A property that is visited regularly is much less likely to be broken into and vandalized. At DANIA, we have a Building Management & Maintenance team skilled in all aspects of Property Management, Maintenance and troubleshooting including Plumbing, Electricals, Carpentry, Painting, Plastering and in any other odd jobs that your property may require our attention.

Offer your property for rent through our Media Ads. Website links. Customer Database and Agency networks.

Effective response system to all enquiries.

Screen and shortlist potential tenants for viewing your property.

Negotiate a Fair Rent for your property.

Collect required documents and issue Tenancy Contracts.

Registering owner's property on the Ejari system as per RERA regulations.

Facilitate moving in and cleaning of the property for Tenant on behalf of the Owner.

Handing over of keys/accessories to the Tenant along with a Tenant Check-in document detailing inventory as applicable.

Ensuring that Tenants comply with terms, rules and regulations for the duration of Agreements.

Handle and resolve any Tenant concerns with adequate feedback to Owner where necessary.

Collecting and banking rental payments due from the Tenants and ensuring prompt follow up of payments.

Issue due notices for expiry and renewal of Tenancy Contracts.

Coordinate for payment of all Community Fees. Service/Maintenance charges & Government.

Assist Owners when required for initiating action in Rent Committee/Police and Legal forums.

Make every effort to ensure that the intrinsic value of your property is never compromised.

Alternatively you can also find a home to live in or office to work out of them. Our own portfolio of properties directly managed by Dania just contact leasing team on +970 4 4472444 to fined unit. Or visit Website www.daniaproperty.com .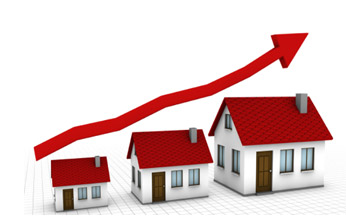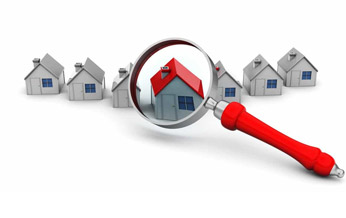 Buying or Selling Property whether won – Frehold or Freehold property can be pleasant experience or nightmare at the best of times.
At DANIA, we draw extensively on our Knowledge of the Local Market being an Emarati owned and managed company, with strong local Agent network, to successfully identify Leasehold properties available for buying or to facilitate the sale of such property by advising our GCC Owners and Investors of such opportunities.
With the advent of Freehold property market in the last decade. DANIA put in place a dedicated team to source manage and market properties for both the Expatriate and Emarati Investor Dania Freehold has corporate relationships with all the Master Developers viz., Emaar, Nakheel & Dubai Properties and Leading Private Developers offering Direct Developer Stock to suit Investor need and budget and provide a wide variety of Options across the board that you may make a considered business decision!! If you wish to BUY Freehold Property.
DANIA will Source property for you to buy = set up viewing options – shortlist choices – negotiate Fair price – refer Preferred Mortgage Lenders if necessary – conclude paperwork – facilitate process at Developer and Land Department registration – Property management if required.
When you want to SELL Your Freehold Property.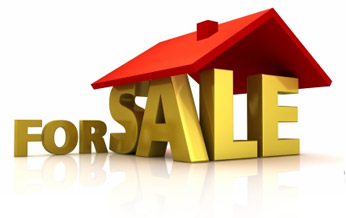 DANIA can market and promote your property defiantly – generate serious offers – negotiate a Far Price – coordinate property viewing – conclude paperwork – facilitate process at Developer and Land Department registration – Property management if required.
DANIA has over the last two decades cultivated strong business relationships with institutions in Banking, Investment Portfolio Managers, Property Law experts and a careful adherence to Governmental rules and regulations in all areas related to property matters in Dubai.
Mortgages
From introduction to established mortgage lenders, matching the product for your home loan, handholding you through the mortgage process assisting you every step of the way DANIA will ensure that your home buying experience pleasant and successful
Portfolio Management
If you wish to make advantage of affordable property values in the long term by investing in a Portfolio, DANIA will be happy to assist you in your investment initiative by buying and managing properties to secure your Return on Investment.
Dubai Property Law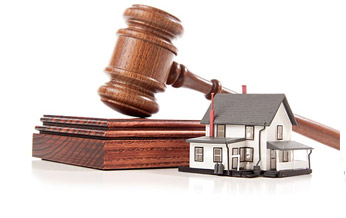 As new laws are introduced for future regulate the Dubai property market, DANIA ensures that they are available for your reference to ensure that whether you are buying, selling or renting property, you are always on the right side of the law.
Everything you always wanted to know about Dubai Property Market will be on our website
www.daniaproperty.com
. in the unlikely event that you may require further assistance please do contact us on tel: 04-4472444 fax 04-4472424, or drop in at our offices at #703 Dusseldorf Business Point, Al Barsha 1, Dubai and one of our property advisors will be delighted to assist you.